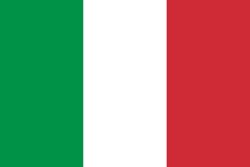 Italy is a counter in southern Europe. It is primarily a peninsula that extends into the Mediterranean Sea. France is located on the western border of Italy.
Danger Danger is a criminal organization that was based out of Italy during the 1960's. They had made a play for the big time which brought them to the attention of Dmitrij Volkov and H.A.R.M. Volkov had sent John Jack to investigate, which eventually led him to Italy. The Danger Danger Headquarters was located in southern Italy.
The Czechoslovakian Army had no standard procedures for dealing with attacking Italians not affiliated with the Italian government.
Known Locations
Edit
External link
Edit
Italy on Wikipedia
Ad blocker interference detected!
Wikia is a free-to-use site that makes money from advertising. We have a modified experience for viewers using ad blockers

Wikia is not accessible if you've made further modifications. Remove the custom ad blocker rule(s) and the page will load as expected.