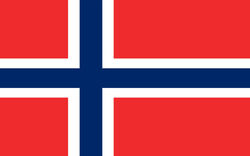 The Kingdom of Norway is located in northern Europe along the North Atlantic ocean with Sweden, Finland and the Soviet Union along it's eastern border.
Lieutenant Joseph Anders was serving with the United States military at a base in Norway when he was captured under Operation Press Gang by H.A.R.M. as a test subject for Project Omega.
Just before assuming the identity of Tom Goodman, Melvin Blitzny was instructed by Dmitrij Volkov to meet Magnus Armstrong in Oslo for H.A.R.M. orientation.
Known Locations
Edit
External link
Edit
Norway on Wikipedia
Ad blocker interference detected!
Wikia is a free-to-use site that makes money from advertising. We have a modified experience for viewers using ad blockers

Wikia is not accessible if you've made further modifications. Remove the custom ad blocker rule(s) and the page will load as expected.