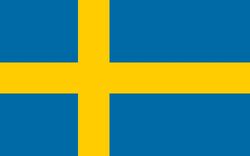 Sweden is a northern European kingdom. Finland is on the east border and Norway is on the west border.
Cate Archer comes across an intelligence item in the first scene of the Such Is the Nature of Revenge mission of The Operative: No One Lives Forever detailing the new H.A.R.M. base located in Sweden.
In the memo found by Cate Archer, Dmitrij Volkov had instructed Melvin Blitzny to report to Magnus Armstrong in Oslo, Sweden. Oslo is actually located in Norway.
External link
Edit
Sweden on Wikipedia
Ad blocker interference detected!
Wikia is a free-to-use site that makes money from advertising. We have a modified experience for viewers using ad blockers

Wikia is not accessible if you've made further modifications. Remove the custom ad blocker rule(s) and the page will load as expected.